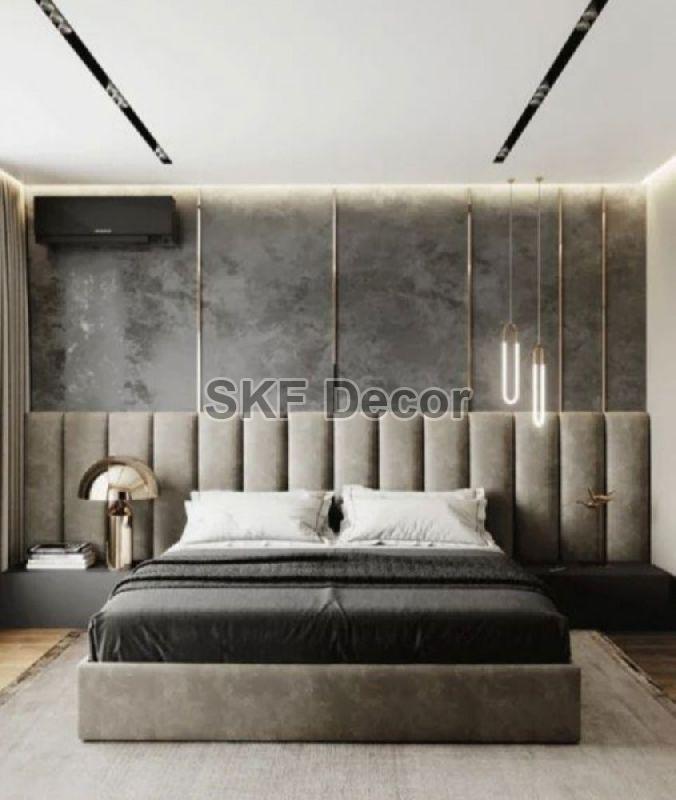 A good night's sleep is essential for our overall well-being, and a comfortable bed plays a crucial role in ensuring a restful slumber. Among the various options available, the king-size bed stands out as the epitome of comfort and luxury.
Benefits of King Size Beds:
Spaciousness: The primary advantage of a bed is the ample space it provides.
Enhanced Comfort: The larger surface area of a bed allows for more freedom of movement, reducing the likelihood of feeling cramped.
Ideal for Co-Sleeping: These beds are perfect for couples who prefer to share their sleeping space. The generous width allows each partner to have their sleeping area, reducing disturbances caused by movements during the night.
Versatility: These beds can accommodate various types of mattresses, including memory foam, hybrid, or spring, providing options to cater to different sleep preferences and body types.
Aesthetic Appeal: Apart from the functional benefits, king size beds also add a touch of elegance and grandeur to bedroom decor. The larger size and luxurious appearance can transform a room into a serene retreat.
Manufacturing Process and Materials:
King-size beds are manufactured using a combination of traditional craftsmanship and modern techniques. The process typically involves the following steps:
Design and Planning: Skilled designers and engineers work together to create aesthetically pleasing and structurally sound bed frames. Attention is given to factors such as style, durability, and ease of assembly.
Frame Construction: Sturdy and reliable frames are built using high-quality materials like solid wood, metal, or engineered wood. These materials provide stability and support for the mattress.
Finishing and Upholstery: The frame is meticulously sanded, polished, and finished to achieve a smooth and visually appealing surface. Fabric, leather, or faux leather are carefully selected to complement the bed's design and enhance comfort.
Assembly and Quality Control: The bed frame and associated components are assembled, ensuring that all connections are secure and meet industry standards. Rigorous quality control measures are employed to guarantee the final product's durability and safety.
Qualities to investigate top king-size bed suppliers:
When considering king-size bed suppliers in Delhi, it is important to evaluate some features to ensure you are making an informed decision.


Here are some key features to look for in top suppliers:
Wide Range of Options: A reputable supplier should provide a diverse selection of beds to cater to different preferences and style preferences.
Quality Materials: Look for king size bed suppliers in Delhi that prioritize the use of high-quality materials in their bed frames. The frames should be sturdy and durable, ensuring long-lasting support for the mattress.
Customization Options: This feature enables you to create a bed that fits seamlessly into your bedroom design.
Comfort and Support: Top king-size bed suppliers understand the importance of comfort and support in a bed. This may include features like memory foam, pocketed coils, or hybrid designs.
Warranty and Guarantees: Reputable suppliers often provide warranties and guarantees to instil confidence in their products.
Value for Money: Look for suppliers that offer competitive pricing without compromising on quality, durability, or customer service.
Customer Support: They should be available to address any inquiries, assist with product selection, and offer post-purchase support.